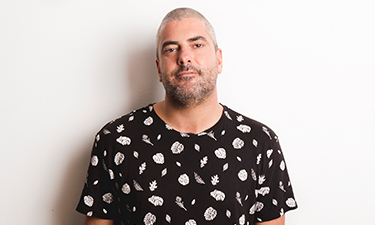 Showing audiences his passion for music and creating an enjoyable experience has been Toni Varga's purpose since he first stepped into a booth more than 15 years ago. The love for music and the desire to continue his career as a DJ / Producer were the reasons why the Galician left his cradle to move to Barcelona, ​​where he definitely found his place and a new house called El Row.
Ibiza has also been one of those places where Toni has given his best. Venues such as La Diosa, Space, Ushuaia, Amnesia or Pacha witnessed the potential of this, at that time, he was a new face on the island.
The electronic scene grew on the White Island and Toni did with it; from 2004 to 2010 he became a resident of Amnesia Ibiza for such well-known parties as People From Ibiza or Contact. Amnesia World Tour, one of the most prestigious tours internationally, opened his eyes to the world and the great opportunity to deliver his art in more than forty countries.
His inseparable style —very close to an elegant tech house— has traveled in Toni's suitcase since its inception, bringing its characteristic sound to festivals such as Creamfields, Monegros, BPM Festival, Ultra South Africa, ADE Festival, Dreambeach, Neopop, Lovebox, Parklife, Tomorrowland, Mysteryland, Glastonbury, Hideout, Street Parade, Snowbombing and Winter Music Festival, among others.
The studio is one of his most frequented rooms. With more than 50 references on the market, published on labels such as Viva Music, Avotre, Bedrock, Octopus, Material, MadTech, Elrow Music, Moan, CR2, Form, 303lovers, Deeperfect, Underground audio or Time Has Changed, Toni is positioned in the ranking of most admired artists in Spain.
The hard work Toni puts in at the decks and in the studio speaks for itself. Constant appearances in prestigious national magazines such as DJ MAG ES or Vicious Magazine -with nominations in their awards included and the award for revelation DJ by DJ MAG ES magazine in 2011-, and clubs as significant as El Row, Florida 135, Monegros Festival, or Amnesia Ibiza have not wanted to miss the opportunity to adopt him as a resident.