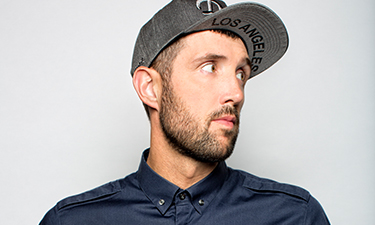 A leader in the open format world and an icon amongst his peers, Spryte is arguably one of the most seasoned travel DJ's in the country. His uniquely diverse DJ sets, coupled with raw talent have made him a staple in clubs across the globe.
It's hard to find another DJ with the musical programming prowess of Spryte. He's held club residencies in almost every major North American market, as well as markets across Asia and South America. In tandem with his tour schedule, he is a resident mix DJ with several popular FM and SiriusXM radio shows. His DJ mixes are broadcast across 15 major US and Canadian markets including cities like Las Vegas, San Francisco, Houston, and Orlando.
When it comes to DJ skills, Spryte is in a class of his own. He's earned the title of World DJ Champion by the ITF (International Turntable Federation). He also holds several other major DJ competition titles in events such as the DMC. This has led him to be featured in movies like Iron Man 2 as well as Television appearances on Fox, E!, WGN, MTV, and Revolt TV.
Spryte is also a world-renowned music producer with songs and remixes topping the iTunes charts. In his spare time, Spryte hosts the YouTube web series "Behind the File". In this series, he discusses the music industry with today's top musical artists. Adding to his arsenal of achievements, Spryte continues to tour the globe as one half of the group, Made Monster.
Living in Hollywood for over a decade, Spryte is no stranger to the private and corporate DJ world. His client list is long and includes playing events for big names such as Prince, Jay-Z, and Janet Jackson as well as brands like Adidas, Belvedere, Disney, Guess, Rockstar, Marvel, Stoli, Smirnoff, Universal Studios, and the Olympics, just to name a few.
A true master of his craft, Spryte has done it all and proved himself in every facet of the music industry. To sum it all up, Spryte is without a doubt a DJ you need to experience for yourself!
Upcoming Events